Details

Created on Monday, 13 December 2010 18:29
Hits: 5450
Page 1 of 2
The mission of the Nikola Tesla Club is to bring awareness of Nikola Tesla's innovations,theories, and philosophies to the greater public.
Our non-profit, volunteer-driven organization depends upon support from
our members and sponsors. The Tesla Science Foundation, a pending 501
(c) (3) non-profit, and the associated Nikola Tesla inventors Club are
the largest organizations of their kind in the United States. The
foundation and club produce the annual celebration and conduct
educational workshops year-round in partnership with the Franklin
Institute and the Science Leadership Academy Charter School, among
others.
Science is but a perversion of itself unless it has,
as its ultimate goal the betterment of humanity.
Nikola Tesla 1919
Nikola Loncar, President of the Nikola Tesla Inventor's Club, supported "Nikola Tesla Day" on July 10, 2010 in Philadelphia.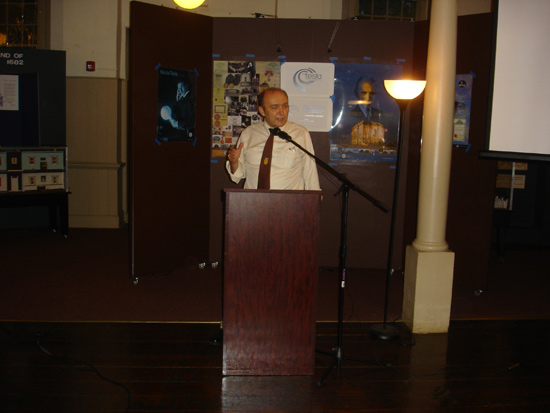 The following topics are centrally related to our mission:
| | |
| --- | --- |
| Continuing the work Tesla started | Transportation/Future/Electric Cars |
| Patents dealing with Energy | Robots |
| Green Energy | Art and New Technology |
| Communications | New educational technology |
In addition to lectures, there will be an opportunity for inventors to display their work.
The NTIC is comprised of people with all different types of creative and analytic skills and a broad variety of interests brought together by our appreciation of Tesla's life and work.
"My conviction has grown so strong that I no longer look on this plan of energy or intelligence transmission as a mere theoretical possibility, but as a serious problem in electrical engineering, which must be carried out some day." Nikola Tesla